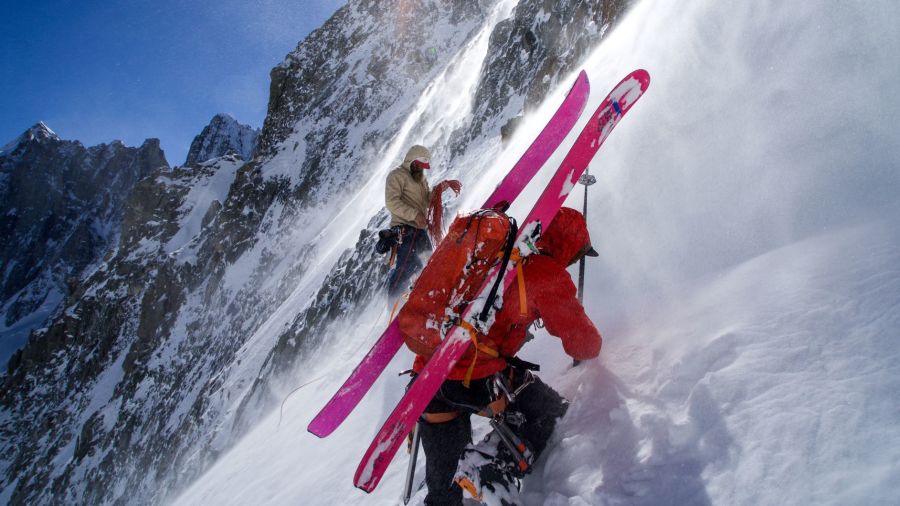 Insurance & terms and conditions
Any trip with Azimut requires you to be insured for Civil Responsibility, repatriation, search and rescue. Insurance covering cancellation fees, sickness, travel accidents and interruption, and lost or theft of luggage, is strongly recommended.
Before booking a trip, it is your responsibility to check what is covered by your insurance. You may take out insurance with Azimut.
No modification can be done once insurance has been purchased. If you do not wish to take out our search and rescue insurance, please provide us with details of your own insurance and its provider.
Insurance Pricing:
Cancellation only

: 4.5%

Repatriation only : 2.5 %

Multi-risk cancellation + Repatriation : 7%

Cancellation only + Flex

Option

: 7%

Multi-risk +

Flex

Option : 9.5%
Please find the details of each insurance here:
TERMS & CONDITIONS (last update: 09/01/2020)
The French Tourism Code defines the terms and conditions applicable to the sale of trips or short breaks according to article R211-12 of the French Tourism Code.
BOOKINGS: booking one of our trips implies that you automatically and directly accept our terms and conditions. All bookings are made via our website or by post (in this case please contact us for further details) require you to pay a deposit of 30 % of the amount of the trip as well as the total amount of any insurance you may want to take out. Once we receive your deposit, your booking is confirmed only if trip is not yet sold out.
PAYMENTS:
- Credit and debit cards: a deposit of 30 % should be paid upon booking as well as the entire amount of the insurances you may have taken out. The full amount must paid 30 days prior to the scheduled departure of the trip, even if no reminder is sent. If you sign up for a trip that takes place less than 30 days prior to departure the full amount due should be paid
- Bank transfer or check: the balance should be settled latest 30 days prior to departure, even if no reminder is sent. If you book later less than 30 days prior to departure, the total amount has to be paid when booking
PRICING: the client acknowledges the information regarding trip he has selected such as detailed on the web site pages called "dates & prices", "day to day" and "trip details". The technical details mention the services included and those that are not. Generally speaking, fees vaccinations, visas, drinks, visit of sites, personal equipment and ski lifts passes are not included in the price, unless specifically mentioned. Any changes in foreign currency exchange rates, transportation fees and any other services may lead to a price adjustment that can be applied up to 20 days before departure. Prices for trips departing in summer 2020 have been fixed on 15/10/2019, prices for trips departing in winter season 2019/2020 have been fixed on 31/05/2019, and are based on exchange rates, air fares and ground fares known at those dates and may therefore be adjusted up to 20 days prior to departure. Prices may be increased or decreased without your acceptance beforehand as long as they are not significant up to 20 days prior to departure, without the possibility to cancel your trip. Moreover if the number of participants is less than that stated on the website & technical details, then you may be charged an extra fee with your acceptancy; if more participants book the trip afterwards you will be reimbursed. Any late payment could be considered as a cancellation, and relevant cancellation fees will therefore apply.
AFTER BOOKING: you will receive a confirmation of your booking
· immediately via email for a booking made on our website with credit or debit card payment
· within 7 days (if booking per post) upon receipt of the 30 % deposit (or full payment if booked less than 30 days prior to departure) paid by check, cash or bank transfer
· your invoice is automatically issued on the date of departure of your trip
EXTRA SERVICES: on certain trips you can purchase extra services such as transportation and/or accomodation (prior to departure and post trip), gear rental, trip extensions and other services according to your choice. These extra services are subject to availability. The full amount of these extra services should be settled prior to departure.
TECHNICAL AND PHYSICAL LEVEL REQUIRED: the physical and technical difficulties of each of our trips are indicated by a star system on the relevant page of each trip. Each type of activity has its own level description, visible in detail by clicking on the stars. The levels are resumed in the sections called "level" of each individual trip description. It's essential that you are aware of your own level and are able to judge yourself if you are physically and technically able to comfortably take part in the trip you have selected. In certain cases the guide may be forced to put an end to the trip of a participant, without reimbursement, if he/she judges that:
the participant's skills are not in line with the physical and technical levels required such as outlined in the relevant documentation and if this is affecting the flow of the rest of the group and the program

the participant's kills and security or the group's security could be questioned
GUIDING:
Our trips, unless specifically mentioned are led by UIAGM certified French or European mountain guides.
In case the guide designated is unavailable (due to injury or personal last minute issues), we may have to replace the guide by a certified ski instructor, respecting the rights and obligations of a certified ski instructor (no guiding on glacier terrain, no use of mountaineering techniques) on all trips that do not require progression on glaciers nor the use of mountaineering techniques. It may happen in vary seldom cases that the designated guide is injured or has personal obligations. In case AZIMUT in unable to replace the designated guide, you will be fully reimbursed.
LIABILITY :
According to article L211-17 of the French Tourism Code, we may not be held responsible for consequences due to events beyond our responsability namely:
1- due to the participant : loss or theft of plane tickets, ID/passport, health record booklet (national ID, passport, visa, vaccination certificate, ….), or documents not up to date, not valid or not complying with indications on the technical details on our website, or late boarding: 100 % ca ncellation will be applied.
2- Due to an unforeseen or unpredictable event due to a third party such as: strikes, administrative or technical events beyond our responsibility such airspace congestion, bad weather conditions, delays, breakdown, luggage theft or loss
3- Cancellation due to an event of force majeure and/or reasons related to the security of participants or due to an order from administrative authorities
Lateness and delays subject to the above mentioned cases as well as consequent itinerary / program will in no case be compensated including change in the initial length of the or delay of a flight connection. Any possible additional costs will be at your own expense (taxes, accommodation, parking, new transportation, …).
GEAR RENTAL
You are responsible for all gear you rent. In case of loss or theft, you will be invoiced for the lost or stolen gear.
A print of your credit card will be taken as deposit. The amount of deposit is the value of the rented gear.
In case material is damaged, we reserve the right to debit the amount corresponding to the value of the reparations on the credit card used for the booking. The amount may be the equivalent of new gear if the damaged gear cannot be repaired. You also have the option to take out an insurance that will cover rented gear.
This insurance covers you in the following cases :
The following kind of damage of gear you booked and rented:
- partial damage: required professional repair to render the material usable again
- total loss: the gear can no longer be used nor be repaired, or repairs will cost more than the replacement with new gear
In case of theft, an original version of the declaration established by the Police department or Gendarmerie has to be handed over to AZIMUT within 48 hours following the incident.
Cases excluded:
- lost gear, forgotten gear or swopped gear
- damages resulting from misuse
- damages resulting from voluntary acts
In these different cases, the tenant has the obligation to reimburse the full value of the gear. This amount should be entirely paid out to AZIMUT.
TRANSPORTATION & SERVICES
At the moment we receive you booking, flight schedules are not yet available. However we can give you the name of the airline company you are most likely to fly with. The exact time and airline company will be sent as soon as they are available. Your flight may take place at any time on the first day of your trip, and sometimes even the day before (max up to 3 hrs before). According to the Warsaw Convention, flight schedules may vary according the air traffic authorizations. The airline may, without warning, choose to use another carrier, another plane, change or even cancel a flight if necessary. Thus, we recommend that you buy airline tickets that can be easily changed or modified or reimbursed should any of these situations arise. If you arrive too late to check in for your outgoing flight your return flight will be automatically cancelled by the airline company and you will have to purchase new tickets (subject to availability).
All accommodation we book (unless explicitly mentioned otherwise in the documentation you receive when booking) is in double rooms. If, for whatever reason we cannot supply the aforementioned, we will do everything possible to find equivalent accommodation and services.
The punctuality of transport provided and organised by AZIMUT throughout any given trip cannot be guaranteed. No compensation can be claimed if you miss any form of connecting transportation.
Specificities of our trips & journeys
Given the nature of our trips, AZIMUT cannot be held responsible and therefore will provide no compensation for change of dates, times or itineraries especially if these changes are caused by unforeseen events or dangerous circumstances that may put participants in danger. All participants must follow the instructions given by the guide at any time. We cannot be held responsible for any incidents or injuries that may result from any dangerous situation that you may put yourself in: the guide is the only person with the right to change the itinerary in view of weather and/or mountain conditions, the capacities of the participant or their knowledge of the necessary techniques. If an alternative itinerary or mountain route is used instead of the one originally planned any fees related to travel and transportation that may be incurred are at the participant's expense.
When AZIMUT acts as an intermediary between its clients and other service providers (transport companies, hotels, local travel agencies etc) it should not be confused with the aforementioned who outline their own conditions, terms and legal responsibilities. If, for whatever reason the dates of a given trip are modified (for example, due to a problem with an airline) AZIMUT cannot be held responsible and you will be asked to make a contribution towards any extra costs that may incur. If, for whatever reason, we cannot provide you with any of the services that our outlined on the webpage for the given trip, we may in certain circumstances be forced to change one mode of transportation, hotel or other service for another, change the itinerary or cancel certain excursions. Please note that these changes made only in exceptional circumstances will not give rise to any sort of compensation. The client does not have the right to refuse these changes without a good reason. If no replacement services can be offered, or the client has a valid reason for refusing them then AZIMUT will organize a return trip at no extra cost for the participant.
CANCELLATION - ALTERATIONS:
On your behalf:
If you wish to cancel a trip you booked with us, you must inform us by email or by registered post. The date of the receipt of the aforementioned letter or email will be used to calculate any cancellation fees that may occur. Pre- and post-trip costs advanced such as transportation and accomodation will not be reimbursed.
As of 60 days before the date of departure, you will be charged:
More than 60 days before departure: 15%
From 60 to 31 days before departure: 20%
From 30 à 21 days before departure: 35%
From 20 à 14 days before departure: 50%
From 13 à 7 days before departure: 70%
Less then 7 days before departure: 75%
If you have reserved your plane ticket with us and it is cancelled, whether you have cancelled or the airline, for whatever reason, you will be charged 100% of the price of the ticket, irrespective of the date of cancellation. This also applies to trips that take place on a boat: the cost of the boat will not be reimbursed. You should also be aware that any cancellation made 60 days before the departure date is not covered by insurance and insurance costs can not be reimbursed. If you choose to leave the trip before the end then you wave any right to reimbursement. This also applies if your skills do not reach the minimum required level according to the trip level requirements and you can not take part in the selected trip or if you risk putting other participants in danger or do not follow the safety instructions given by the guide, and you are obliged to terminate your participation.
If, for whatever reason you can not take part in the trip, you can designate another person to take your place; however, you will still have to pay all of the relevant cancellation fees and reservations made in your name. If this may be the case, you have to inform us between 7 and 15 days prior to sending us your email or registered letter.
On our behalf:
If we have to cancel the trip due to circumstances beyond our responsibility or due to an insufficient number of participants, we will propose various other alternatives, or full reimbursement of the amount paid.
You will be informed of this:
20 days before the departure date for a trip of over 6 days long

7 days before the departure date for a trip between 2 and 6 days long

48 hours before the departure date for a trip that less than 2 days long
We reserve the right to cancel the trip for exceptional unforeseen and unavoidable circumstances near or in the place where the trip takes place with important consequences on the trip program or on the participants' transportation towards to the place of the trip. In this case the entire amount of the trip will be reimbursed but you will not be able to claim any other type of compensation including for costs advanced for the trip such as pre- and post-trip transportation, accomodation etc.
INSURANCES :
Azimut can not be held responsible for the civil liability of it's clients. It is therefore essential that you possess up to date third party liability insurance before booking one of our trips. It is also strongly recommended to take out insurance that covers cancellation fees, injury, illness during the trip, theft or loss of luggage, trip interruption. Repatriation, search and rescue insurance is mandatory when taking part in one of our trips. It is the responsibility of each participant to be aware of any insurance they have and it's coverage before booking a trip with Azimut. You can also take out insurance with us during the booking process. For more information please see the page entitled "TRAVEL INSURANCE" located in the left hand column on the homepage of our website.
Insurance prices:
Cancellation, search and rescue, repatriation and trip interruption: 4,5 % of the total amount of the trip
Cancellation only: 3 % of the total amount of the trip
Rescue and repatriation only: 2 % of the total amount of the trip
Please note that it will not be possible to make any change once the insurance has been taken out. If you choose not to take out insurance with Azimut please send us the details of your personal insurance.
CLAIMS: all claims on relevant insurance policies should be sent to Azimut no later than one month after the end of the trip. Please send them by email or by registered mail.
AZIMUT
Mountain Tours – SAS
33 Le village - 05100 Cervières
Phone: 04 92 23 07 24 – email : contact@azimut-montagne.com
Capital of 20 000 € - RCS GAP 539 427 609
Corporate liability: Hiscox, 12, quai des Queyries 33100 Bordeaux
Financial Guarantee: APST
Agency Licence: Atout France IM005120010
SIRET 539 427 609 00034